Nymph fly patterns had been created in old America, I learned it by old flyfishing book. But this style have been grow up in Europe, creating not only fly-pattern but also leader systems and methods. I had thought that Euro-style nymph is one of outrigger style but at recent years some of my friends have tried this style and got good fishes. They hardly said this method is very effective and cold catch many fish. Then I tried three times in last season, but I could catch no fish! But I decide to try again at early time of this year. Then I went to Gamata river at the opening day in 2018.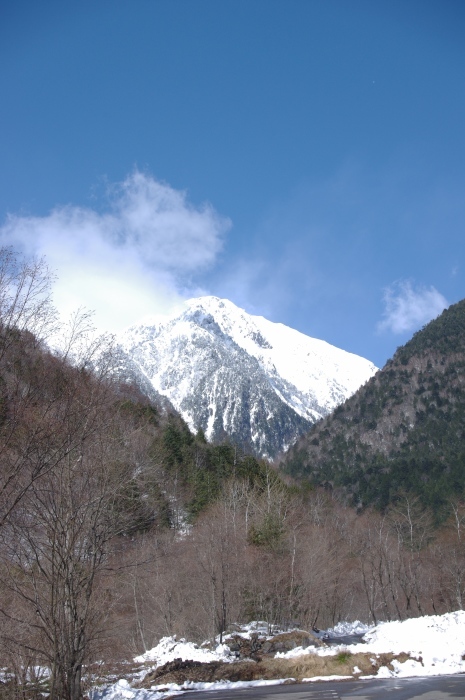 It was rainy day at first day and muddy condition at main area. I have selected clear stream and tried dry fly despite my decision. Then I could some iwana and yamame.
After some fishes getting I tried new nymph style at afternoon. Though using effective method it was difficult under windy tuff condition. But as wind became down, fish started to bite my fly. I could huck many fishes but catch half of them. There were many challenge to clear.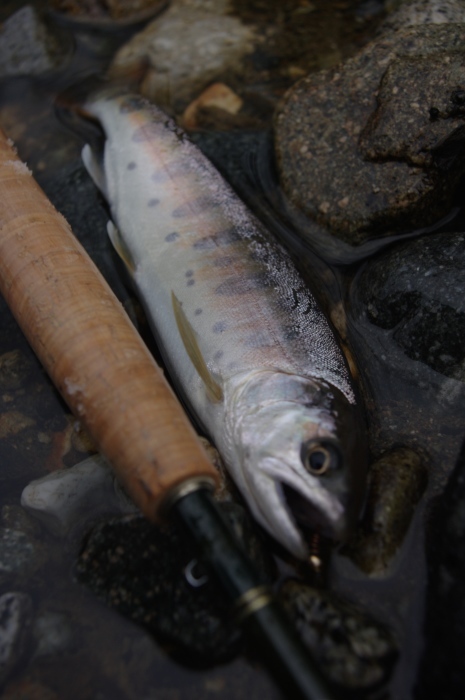 In the Second day, I decided to start with nymphing. I could feel some fish bite, but it was difficult to hock up. The good condition rainbow was hocked up, but at next time it ran away after jumping. The form of the fish stayed in my mind, and I had to fish with this image lag through all day.
At the end of day I could revenge and catch the good rainbow trout.