Much snow has fallen and cold days have been kept at late March. But I could good fished by ESN until rainy days that started at April. The new way is very effective to the fish staying on the deep bottom. The essence of this method are tight line control and weighted nymph rig pattern, though these are only my opinion.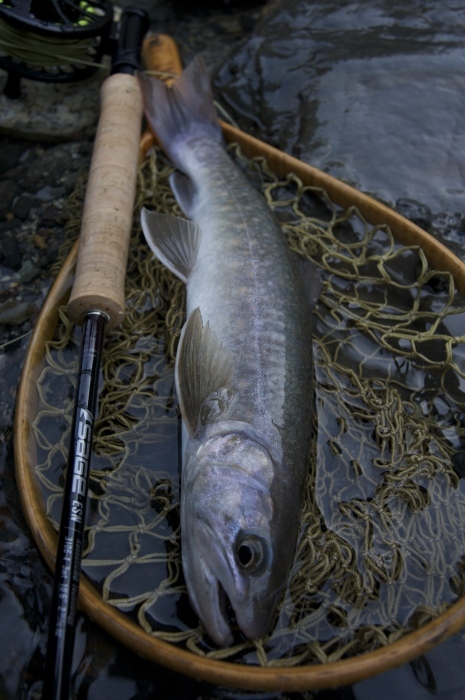 In april, much rain broke laying snow and snow meltwater became extreme, then too high water have been continued for long time. At the high land such condition is still continue. I have fished little time before the end of G.W. Once I enjoyed dry fly felling fishing with small fishes.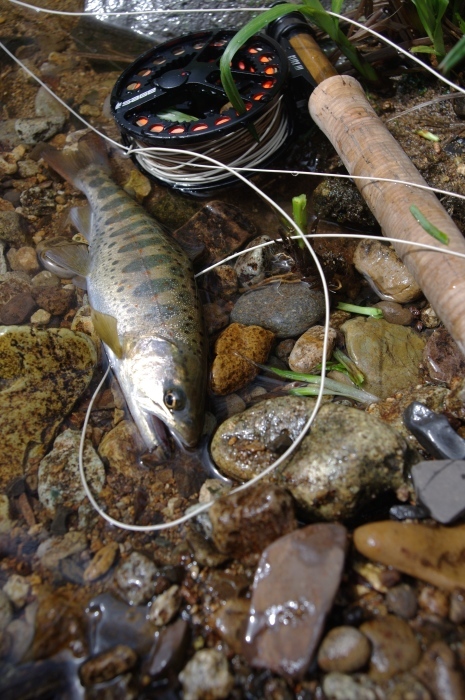 On the base land, many large flies have started hatching and fishes become active at middle of May. So it was a signal of best season's arrival, many count and many kinds flies were hatching before sunset. Don't worry to select the fly tied on your tippet. you should choice the most large dry fly in your box.