It was forth time to fish on the Lake Hamana. So I think I could catch many knowledges for fishing on flat during some experiences. On this time I try some items that were system and method though I don't know they were good effective or not. It was lackey I could catch four fish.
It was spring tide and I should start with so high level of water that there were no sand delta allover the lake. At first place I hard the popper sound and saw boiling fishes but I stood at down stream side from fishes. I tried to replace but not so good then I lost first chance.
I move to other point before noon with low tide level and meet so many waving fish fines over countable under cloudy and no wind. Any time before I had lost these chances like this but in this time I could feel 3 bite and caught 2 fishes. One lost was still striking too early.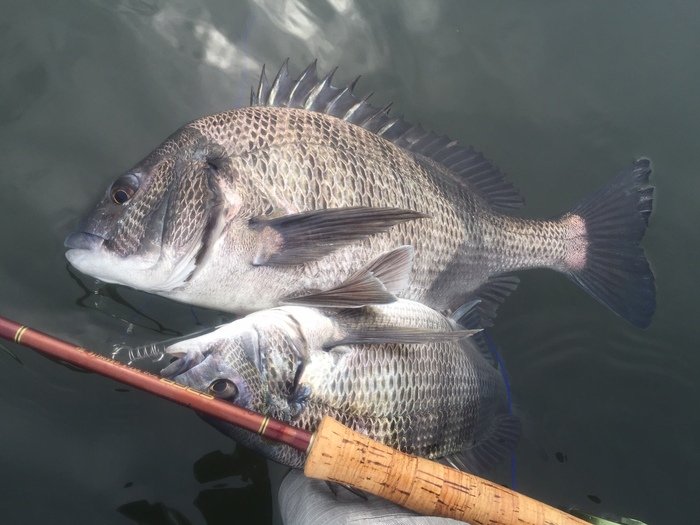 After noon water came up very early and the tide was on top level. I could not find other place than the flat I had fished at first. So I hoped to revenge morning fishing or enjoyed baby sea bass fishing. There were some signs of fish though they were not chee bass and I head same splash sound as in the morning. I searched for large flat like A-WACS and finally I could watch black snapper which rush behind small jumping shrimps. The deference from this morning situation was standing at upper side of current from fish. And I could catch two fishes.