I fished at the lake Hamana on third time in this year, and could catch black snappers at last. It was tuff condition because tide level was neap and it was windy. I think neap should not be always bad condition. Wind make the condition for sight fishing difficult and we need technical casting.
It was good wether before noon and I could find many fishes and catch a fish that run toward me with undertow and bit my fly with no wonder.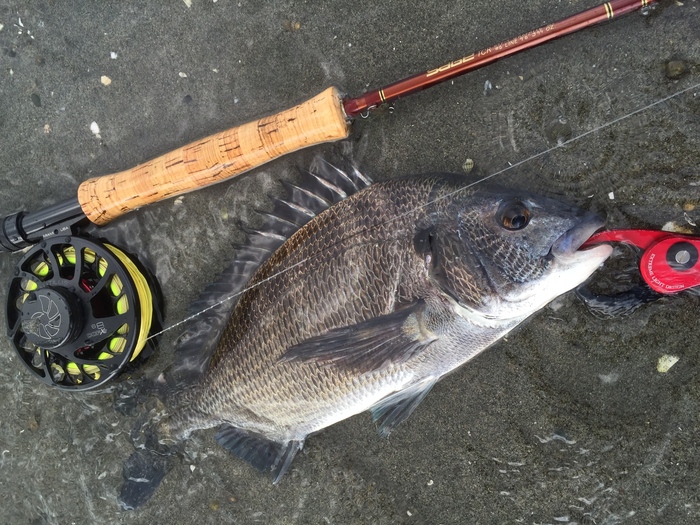 But it became windy bringing heavy cloud as like as the report of wether forecast.
There are not many places wind effect little on the lake Hamana. However I could find good place on which many dancing fins. I casted so many times that a blood blister on my hand was broken, but no fish became active and bite my fly. I gave up almost, but then one undertow changed running fish, pulling my fly line and I feel high living tension on my left hand.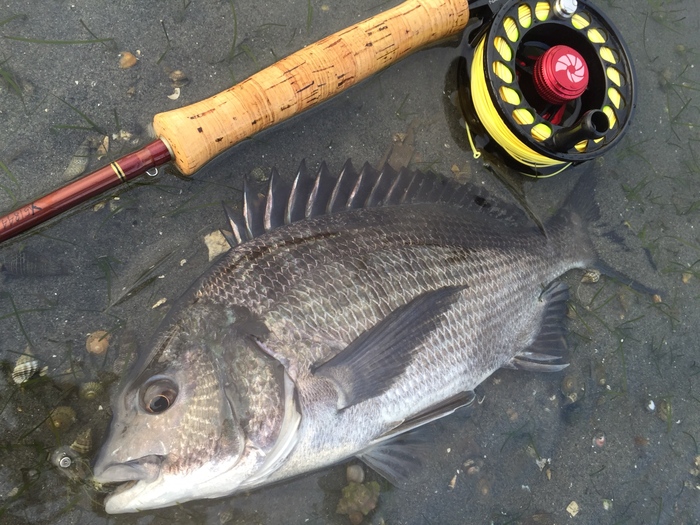 I could understood some items but could not still some items, for flat fishing at the Lack Hamana. Perhaps, it is different for approaching to fish including target of fly casting. Many time fish become spook to fly but some time active to bite fly. Though it was most important, I know.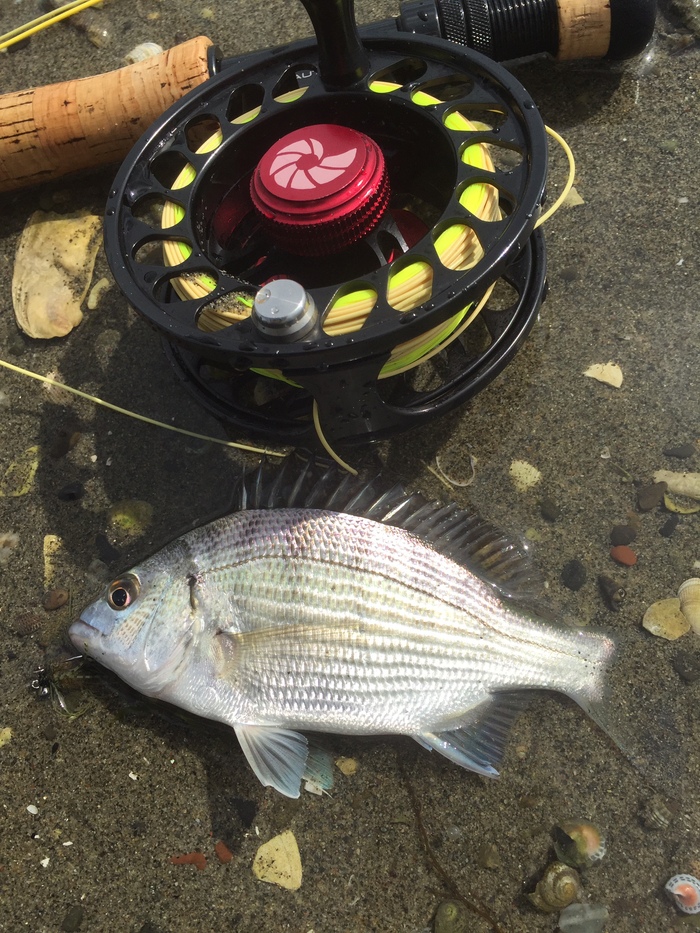 Can I count this one for my result?