Since my second child have come, I could not go fish so often as before. But it was not so bitter because of her pretty face.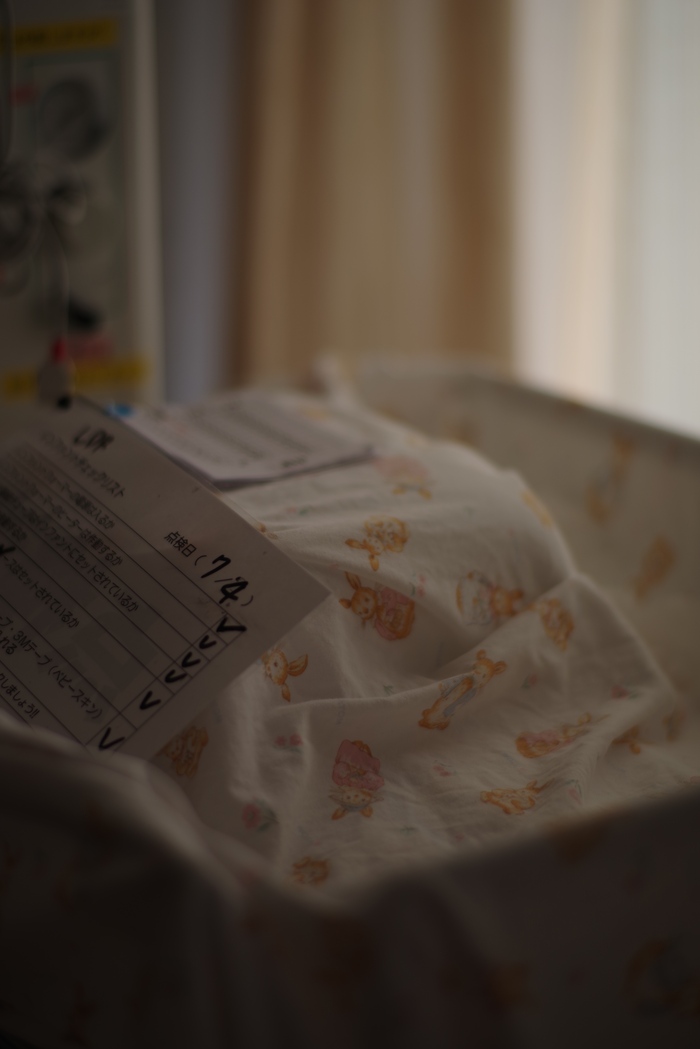 During passing the busy days, it become almost the end of season 2016, right now.
It was not enough season for fishing, so I could do less than half of plans that I thought at first of this year. But I could get few opportunities to go fishing, and I will look back at this year.
During best turn, May to July I did no fish, and I could restart at August. It was already Summer season and good for high land fishing, for which we usually need to walk long time on mountain trail. But I can get good fish at just down from the stope of my vehicle, without hard walking. At the Large pool, some good size fishes were rising at noon. They were nervous because it was too fine and shiny day but finally eat black small fly and laid in my net.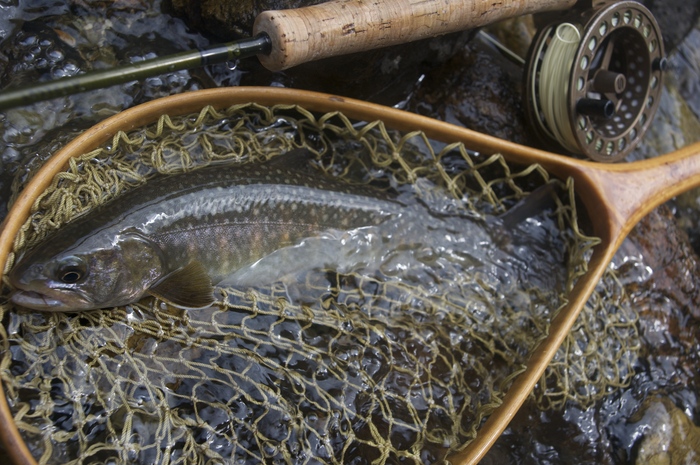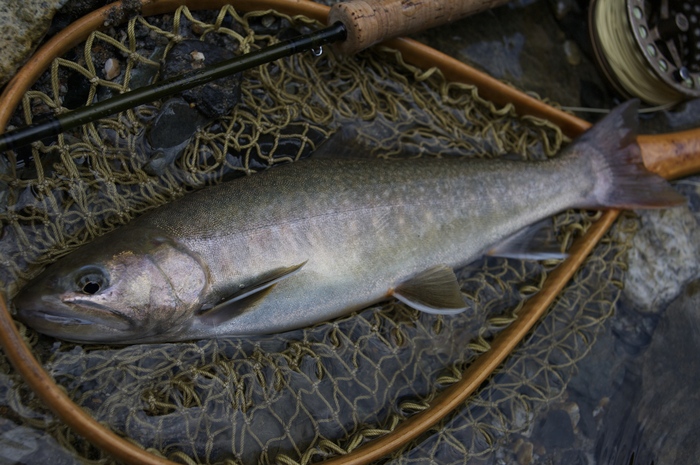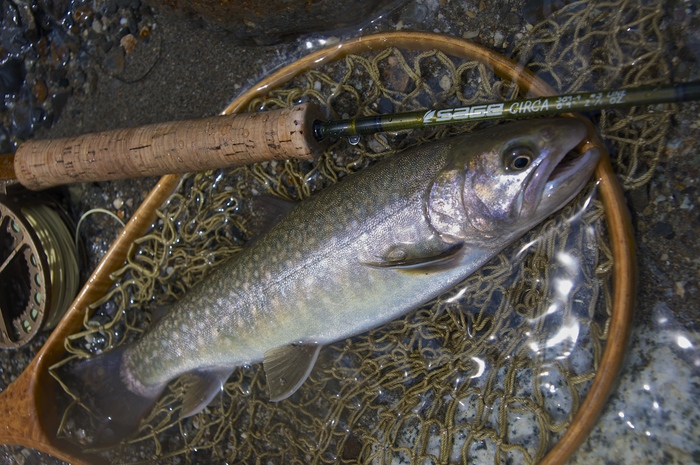 On the other day, I walked on high land way for 2 hours toward the paradise of fish, but there were no fish.
At the end of August, I went the stream in the village on high land. I could catch beautiful fish which was not so big though.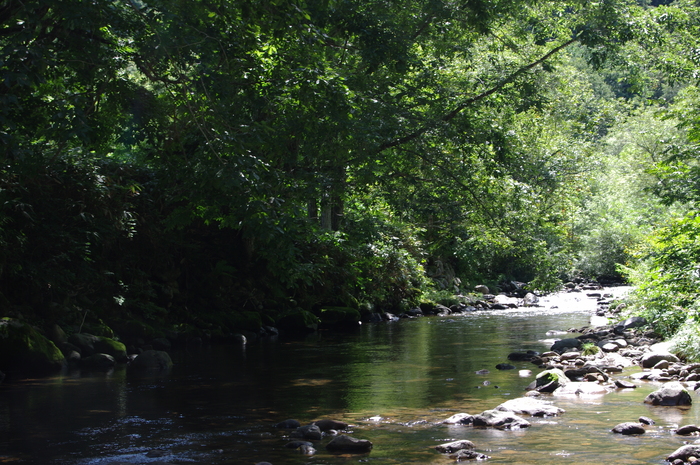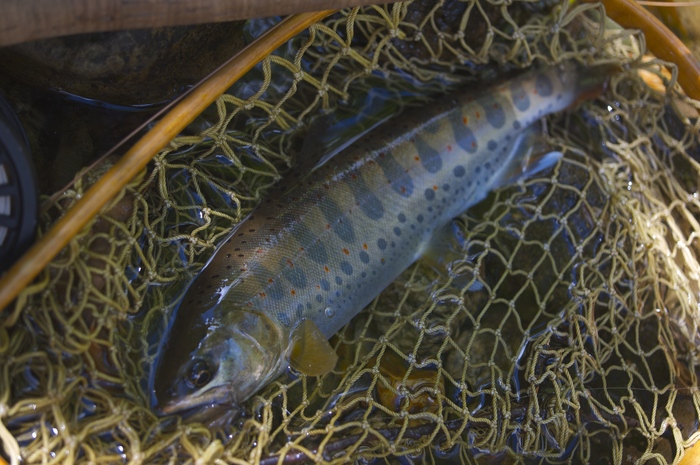 At few weeks late, I get a surprise by hearing the NEWS that 117 peoples were stung by hornets on the village where I had fished. So I knew I had fish below the bridge under that there was big beehive.
The fishing on large river was not so good until August. But I could catch some fishes witch were good and enough, but not more than 40cm.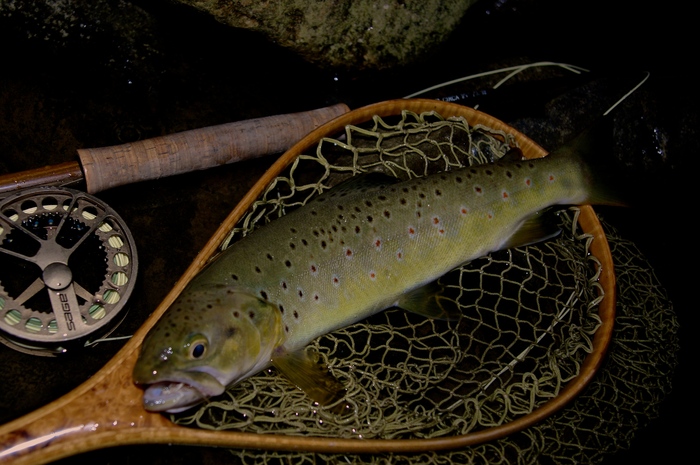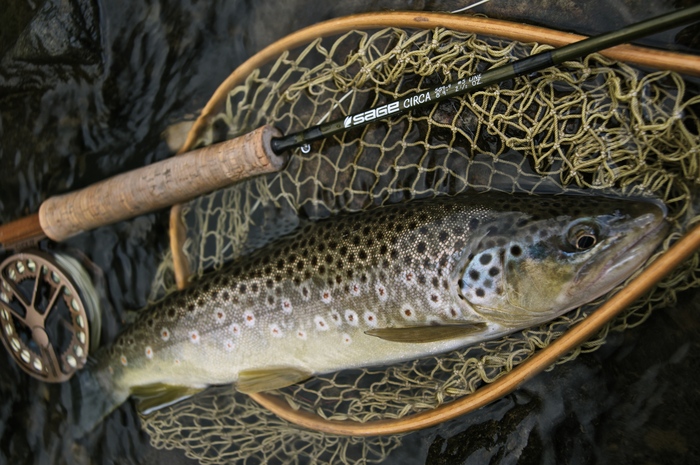 Though I almost abandoned to get size up over 50cm, I could catch the fish that was enough size. It rushed and jumped with bending TRX-590: ultra first action rod on butt section. I found myself that I stand under the starry sky, when it laid down under my foot.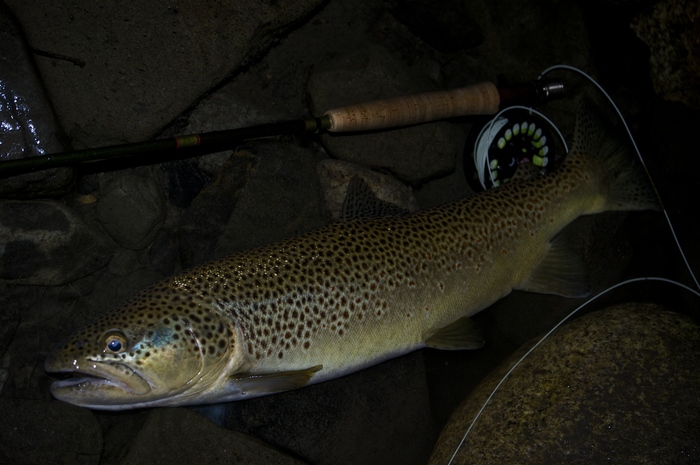 On the other day, I caught one more.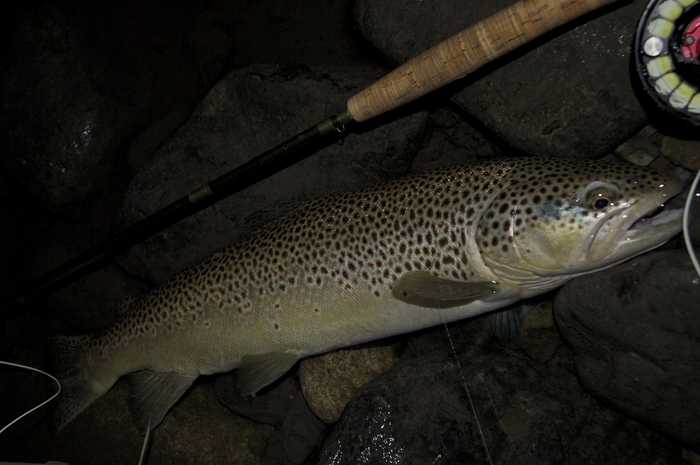 My season of Lake HAMANA start just now. At last year I misunderstood the limit of my boat license and went there only once. So I want to go many times for taking back last season.
In this year I already fished twice but lost 5 black snappers one day and get no bite of same fish the other day though I could watch waving fish fins more than countable. Moreover, My rod: #7 SALT was broken and My camera dropped away.
何方か浜名湖で 赤いオリンパス:TGー1を見つけられたら教えてください。