On this year, many typhoons came to Japan, so then I fished with rainy days at any time. Once time ago, I had stopped fishing when rain started to fall because I had not have enough rain gear. But new rainwear that I bought at early time of this year is very comfortable under rainy condition and I can continue to fish. Moreover my camera lens becomes waterproof type and I should not worry for wet.
But though my equipment increase water resistance, water levels of river become too high by long spell of rainy weather. I had no choice and should have gone to highland again.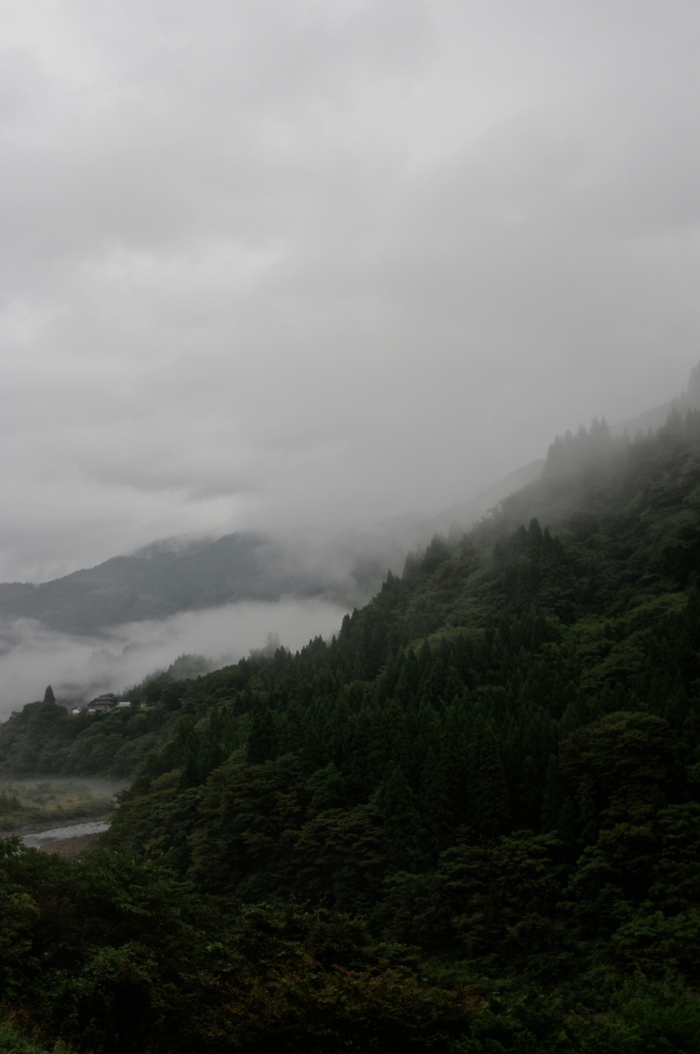 Fishing condition was better and I caught more fishes than last trip. At the beginning, I thought it would take two hours for fishing through the short zone. But it have taken twice time actually. And I could not remember how many fishes I caught.